Affordable Tree & Shrub Experts
Professional Tree Care
SCHEDULE TREE SERVICES IN COLORADO SPRINGS, FOUNTAIN & MONUMENT, CO
We service all of El Paso and Teller Counties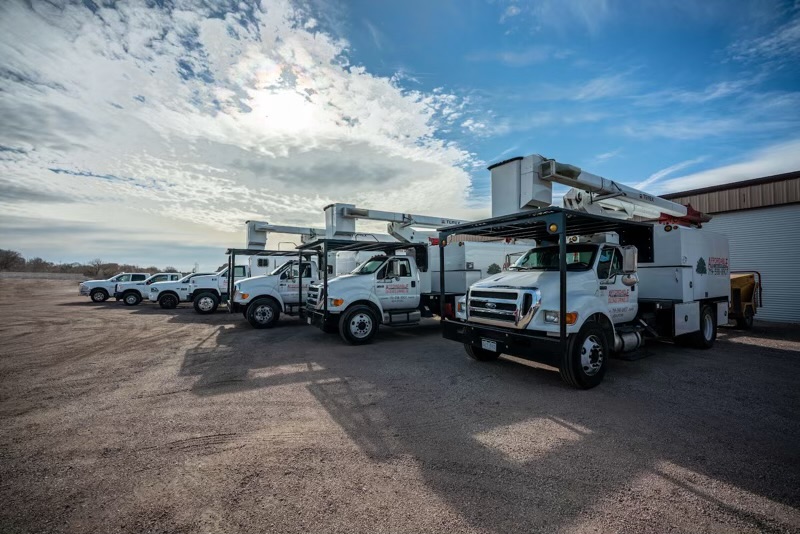 Call us today about tree care services in Colorado Springs, CO
LET US MAINTAIN THE TREES ON YOUR PROPERTY
Healthy and well-manicured trees are beautiful features to have on your property. Keep the trees in your yard in optimal condition by setting up
tree care
in Colorado Spring
s
with Affordable Tree and Shrub Experts. We provide
complete tree
care in Colorado Springs and the entire surrounding area.
As well as,
stump grinding,
tree spraying
, and
fire mitigation
. We're experts in all things tree-related in our area. When we provide 
tree trimming
 and 
tree removal services,
 we stick to the A.N.S.I. standards. This ensures the trees' continued health and growth. Call us today at 719-598-8907 for more information on our
for
tree care in Colorado Springs
.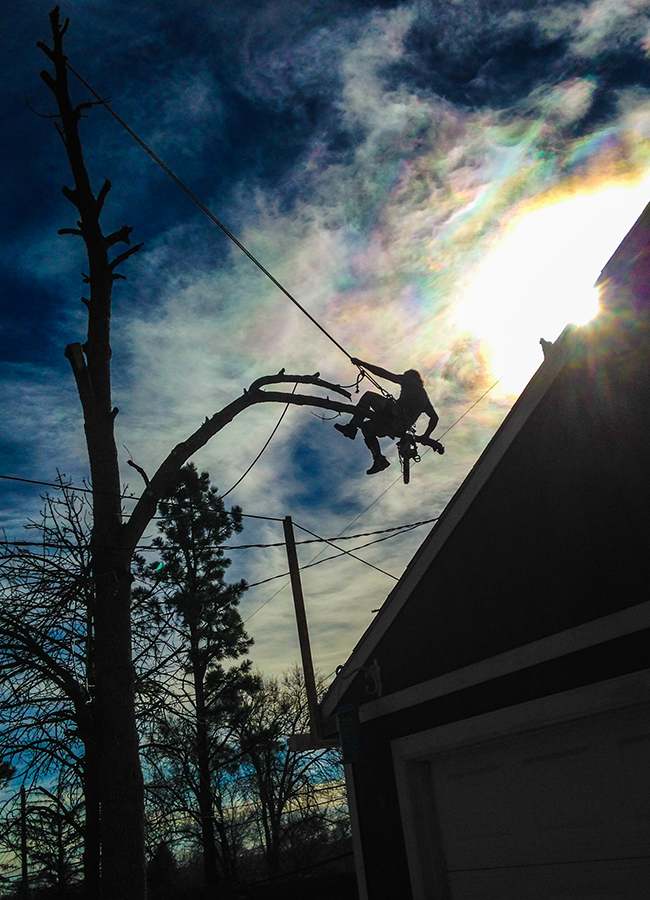 Great company. They gave a free estimate and was able to schedule the job in a timely manner. Removed two trees and also did stump removal . Quality work and left property clean after completing the job
I've used Affordable Tree twice now over a few years and was pleased with both experiences. The first time was to remove a dead tree that had been blown down in one of our wintertime windstorms. They did the job on time and did an excellent job of cleanup afterward. The second time was to remove two weakened trees that were overhanging my house, my power line, and my neighbor's house and had already dropped numerous branches. I also asked them to prune and trim two other trees that I wanted to keep. Everything was done well, cleanup was great, and now I sleep easier at night knowing I will not wake up with a new "skylight" in my kitchen. And the trimmed trees look so much healthier. We'll see how they look this spring when they leaf out. Also, the other services I had tried before them always seemed to shunt my calls off to voicemail and never return my messages. (Well, one guy did finally get back to me ... after about three weeks and after I had already hired Affordable. His loss.) It was refreshing to call Affordable and get to talk to a live person. Very responsive. Overall, I would definitely use them again.
Virginia Phillips
2023-02-07
We hired them to remove several large shrubs, a pine tree and to trim a large pline tree. Unfortunatly we spent a couple of months calling other compnaies and trying to get them to service us. Affordable Tree and Shrub Experts earned our business because they were responsive, returned our calls, answered our calls and gave us a fair quote. Their crews were professional, efficient and communicated with us throughout the project. They call 811, diggers hotline, and had to bring a special grinder to grind out our big stump that was positioned next to a couple of green electical boxes. They also worked with us to leave the shreaded materials which will help us with erosion control. Our house is now more fire safe and removing the front bush increases driving safety too by reducing a driveway blind spot. We look forward to planting native shrubs and perennials that are more fire safe and support pollinators and birds better, too. We will be back with them for our future tree and shrub care and we wont waste a couple of months of our time and energy trying to get other companies to service us.
This is the second time I've used this company and I highly recommend them. Kyle's crew did a great job today removing a large pine that the wind took down. They carefully removed branches and then the trunk to keep from doing any more damage to the roof. They chipped all the debris and cleaned the entire area. Finally, Kyle checked to make sure I was happy before they left. So many companies do slipshod jobs nowadays, its refreshing to find a company that is not only good but affordable as well.
If you are looking for quality service, reasonable prices, and overall just want a job to be done right, Affordable Tree and Shrub Experts is all that! Kyle's crew (crew #1) came out in one day to trim our two maple trees and big elm in the back. They also cleaned up everything and left the place better than before!
Hingle McCringle
2023-01-14
Best price and awesome professional service to remove a big dead pine tree. Crew #1 was tip top.
Chad Buckwalter
2022-12-22
Crew 2 did a great job
HIRE A TREE COMPANY YOU CAN TRUST
If you're searching for a reliable tree company in Colorado Springs, CO. or anywhere in the surrounding area, look no further than Affordable Tree and Shrub Experts. You can trust us to take care of all your tree care needs because:
We're experienced-We have over 40 years of experience providing tree care services and tree removal services.
We're versatile-We provide any tree service that you need, whether it's tree trimming, tree fertilizing, tree removal and stump grinding

and

other services for

tree care in Colorado

Springs

.

We're dedicated to you and

dedicated to providing

complete tree care in Colorado Springs.

We always put our customers' needs first. We'll make sure that you're completely satisfied with our work before we leave.
What is a Certified Arborist?
Only someone licensed by the International Society of Arboriculture should refer to themselves as an ISA Certified Arborist. You can follow our link above to find a list of arborists in your area. Anyone on this list has passed a series of complex tests and must complete thirty hours of study every three years. All estimates at Affordable Tree and Shrub for tree care in Colorado Springs are performed by a certified arborist. When you are looking for tree spraying or disease diagnosis, you should only contact a tree company licensed by the Department of Agriculture.